"Hey omg I got them today AND THEYRE SO BEAUTIFUL!!! Thank you so so so much I am absolutely in love."

Carol G. (Custom Order via Instagram)
"Thanks so much for the Nancy Drew "Secret of the Old Clock" clock. It is
absolutely fabulous. It is the perfect edition of the 1930's. Simply
love it!!!
Thanks again"

Andrea V.Z.
"I received the bookclocks....they are PERFECT! A very pleased customer..."

Gigi Y (Custom Book Clock Order x 2)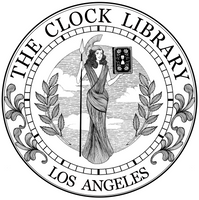 Watch Time Melt Away...
Real books, transformed by The Clock Library into exquisite clocks! But how!?
Each book has been tinkered with. A hollowed out portion of the book houses an accurate quartz clock mechanism. You can still flip through the pages!
VIEW THE FULL COLLECTION AT THE CLOCK LIBRARY